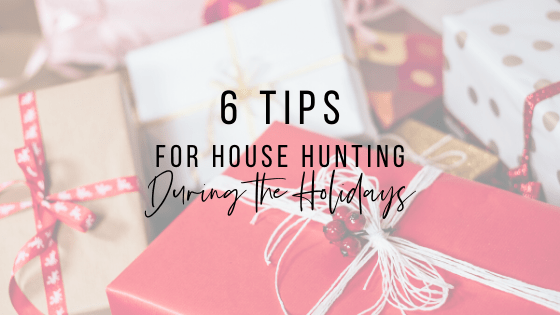 Are you moving to a new town for work, losing your lease in January, or have your home under contract and need to move soon? You may be dreading the prospect of house hunting over the holidays, but, cheer up. There are some good reasons to get out there and look. Here are some reasons why, and some tips for finding the right home amid the holiday season.
Remember that sellers who are showing their home over the holidays may also need to move soon and may therefore be more motivated to negotiate on price.
There may be less inventory available, but I can help you find off market properties. Often homeowners take their listings down over the holidays, but I can use my Realtor network to communicate your needs to agents whose clients want to sell, but don't want December showings. We may just find the perfect house with a seller willing to work with us.
Be patient with homeowners willing to show their homes and make the most of your showing time. Try your best to be on time for your showing appointment and be free of distractions. Leave the kids with a sitter, and if you are buying with a spouse or partner, schedule showings when you both can attend together, so as not to waste anyone's time.
Look past holiday décor. Don't be distracted by garland, lights, and trees. Make sure you take time to look past decorations to see every corner and fixture in the home.
Do your homework before you go looking. Scrutinize pictures or video tours. I can help you research properties ahead of time to make sure we are not wasting time looking at homes that will not make work for you.
Last but not least, give me a call! Whether you're in my area or not, I can help you buy or sell no matter where you live. If it's your first time buying a home, or if you'd just like to refresh your memory — email me CassandraSmith@windermere.com for a copy of my home buyer guide!